Staff of the North Castle Public Library have updated  and added their favorite adult titles to the library's special book collection curated for your reading pleasure.  This special book collection is located to the right of the circulation desk in Armonk.  More than 40 titles are highlighted at bottom of the  North Castle Public Library adult web page.  Scroll down from the top of the screen to view the thumbnail pictures of the book covers.  Both fiction and non-fiction titles are included with a sampling of thumbnail book covers below.
Staff welcomes feedback or suggestions for future titles; we would love to hear from you!
The Reference Staff
Fiction:
Non-fiction: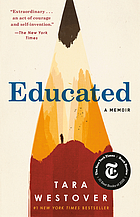 Reminder: Many, many more titles await you!